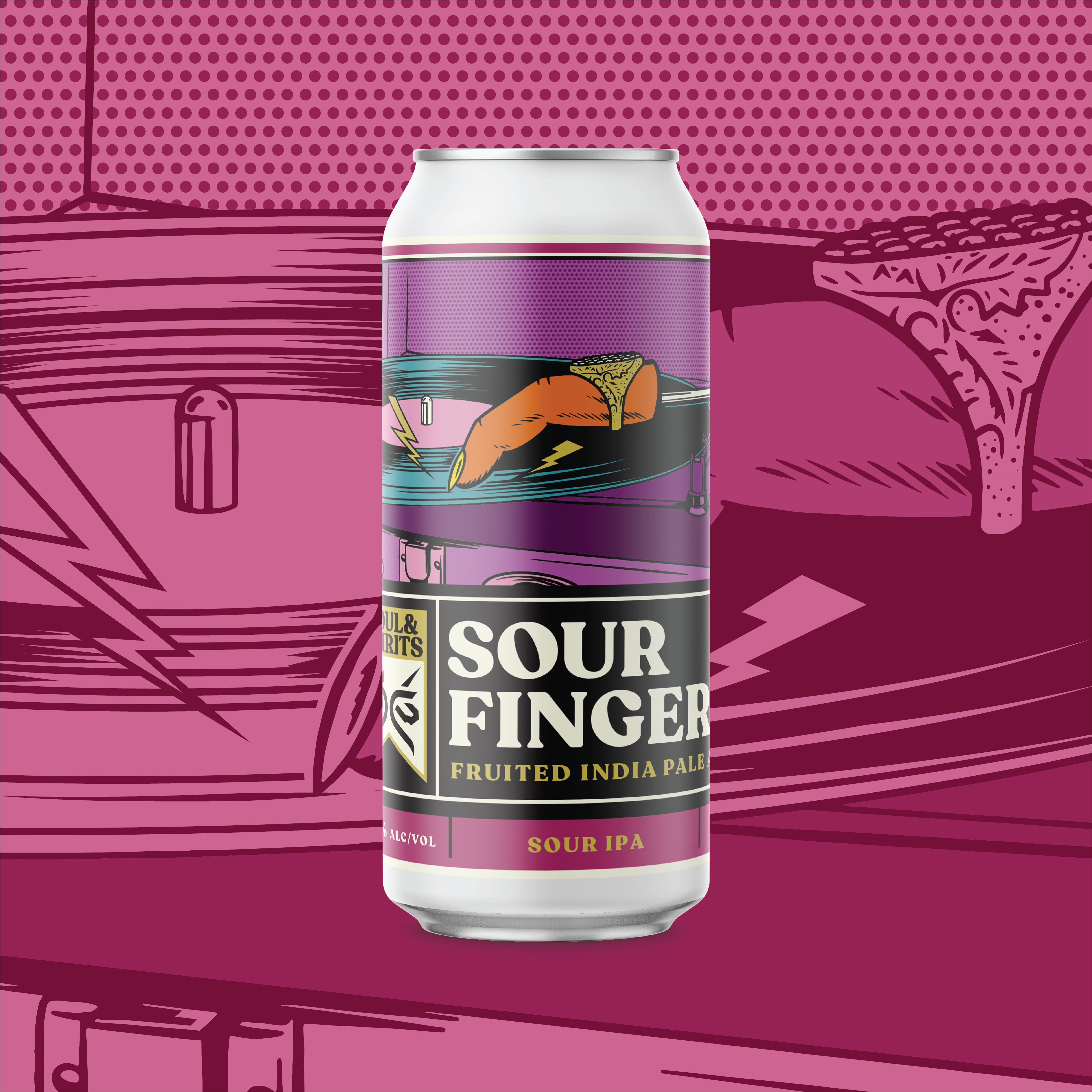 Sour Finger
Fruited Sour IPA
|
6.9% ABV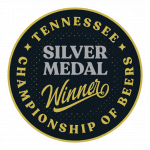 Inspired by "Soul Finger" The Bar-Kays
Our Fruited Sour IPA tastes like dessert in a glass, specifically, a blackberry and peach cobbler, which is in fact our Master Brewer's favorite dessert. This fruited ale is fermented with lots and lots of fresh blackberries and peaches. Not only is it highly fruited, but it's also highly hopped with just the right amount of our hop blend to accentuate the fruit flavors. Sour Finger is also, well a sour ale, so get ready for flavors of tangy ice cream and buttermilk biscuits. Lactose helps to sweeten and give a luscious body. We then round out the mix with Madagascar vanilla that will really make you feel like you are eating fresh fruit cobbler with ice cream! Don't skip out, keep the party going with this mouthwatering India Pale Ale!
Food Pairings: Baby Back Ribs • Mascarpone • Bahn Mi
---
"SOUL FINGER" The Bar-Kays
Recorded at Stax Studios, 1967
The first single released by The Bar-Kays, on the album of the same name in the summer of 1967. They started out as a studio session group and backed many artists for Stax Records and were mentored by Booker T. and The MGs and drummer Al Jackson Jr. Soul Finger, as with the rest of the album, is all instrumental, was written by the band; you might recognize the first melody of the song as it is "Mary Had a Little Lamb" then the main riff comes in along with the trumpet. The children you hear shouting "soul finger" in the background were actually hanging around outside the studio and were paid in Coca-Cola for the recording! The Bar-Kays were selected by Otis Redding to be his backing band during his tour. That year in December, four of the six members, died in the plane crash along with Otis Redding. One survived the crash and the other was in a separate plane, they re-formed the band and continued to back dozens more Stax artists including Issac Hayes' HOT BUTTERED SOUL album. They had dozens of chart topping hits in both soul, R&B and funk genres and still continue performing in the industry today.  In 2013, they were inducted into the Memphis Music Hall of Fame.