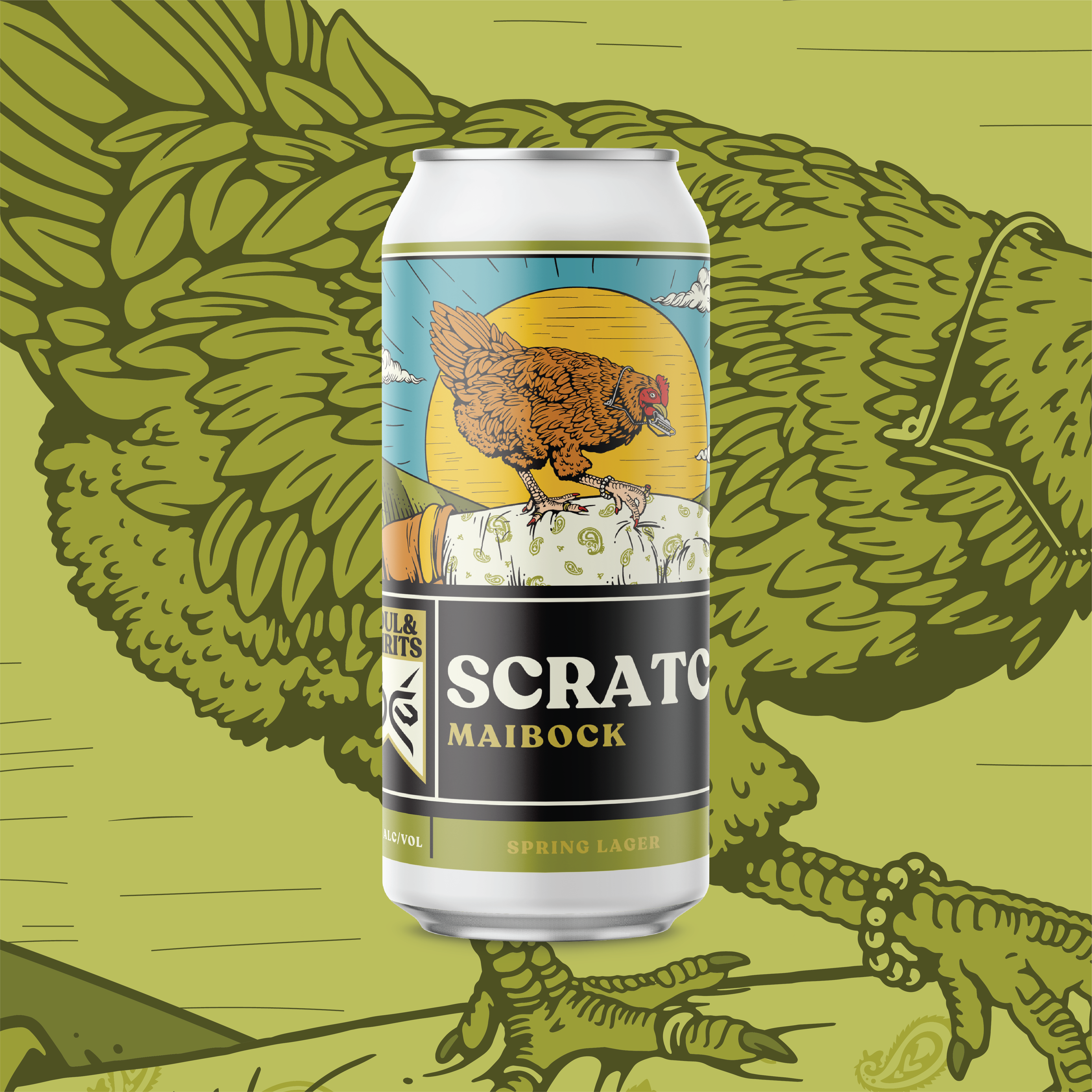 Scratch
Inspired by "Scratch My Back" Slim Harpo
Our Spring seasonal is a Maibock; Bock beer in Germany is actually a category of beer by law meaning strong. These beers are usually offered as a way to usher in the warmth of the season that brings people into the first days of lounging in the beer garden. Scratch is considered a Pale Bock, a little lighter in alcohol and paler in color than the better known Doppelbock. This lager is robust but delicate on the palate; a clean, creme brûlée sweetness, and herbal tea like quality from the hops. Just like April rain showers that bring May flowers, this lager has a quality of fresh rain that opens us up to the Spring season before that inevitable heat wave of summer. Prost!
Food Pairings: Chile Relleno • Alp Blossom Cheese • Apple Strudel
---
"BABY SCRATCH MY BACK" Slim Harpo
Recorded in Crowley, Louisiana, 1965
A mostly instrumental song with occasional monologues and harmonica fills written and recorded by Slim Harpo. It would be his most commercially successful single reaching #1 on the Hot Rhythm & Blues Singles Chart in 1966 and would reach #16 on the Billboard Hot 100. He would refer to it as his attempt at rock and roll for himself; it would later be covered by Stax's own Otis Redding on THE SOUL ALBUM. Born James Isaac Moore, he was regarded as one of the most successful blues artists of his day and was a master blues harmonica player and songwriter. Although, he was never a full-time musician, he had a huge influence on future artists such as: the Rolling Stones, the Kinks, the Yardbirds, Van Morrison and Hank Williams, Jr., just to name a few. He would also perform live with his brother in law, Lightnin' Slim. He died suddenly of a heart attack at the age of 46.