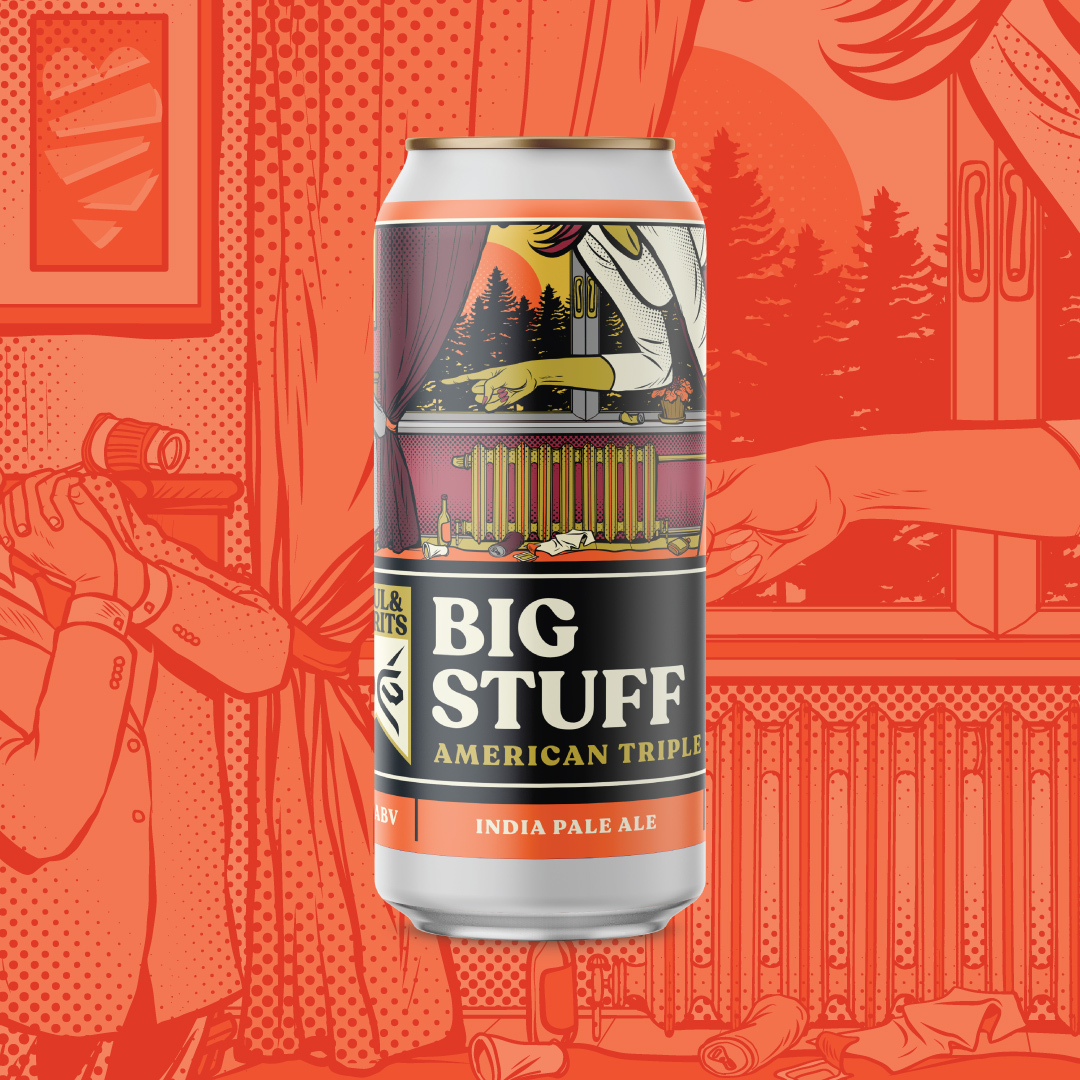 Big Stuff
Inspired by "Mr. Big Stuff" Jean Knight
Big Stuff is right; this incredibly hopped, super high in ABV Triple IPA, will definitely hit all the notes for you hop heads! We used an insane amount of hops during the brewing process to create an extremely intense hop aroma and flavor profile of lime gummies, ripe mango and juicy pineapple. Big bold flavors from this ale stand out and are enhanced by the big ABV of 9.4%. A perfect end of fall and welcoming the winter sipper that warms you through and through. Who do you think you are, Mr. Big Stuff? They are a huge, big flavorful IPA ready for you to love them, but super limited and only available in the taproom.
Food Pairings: Dry-Rubbed Ribs • Aged Gorgonzola • Fried Wontons
---
Inspired by "Mr. Big Stuff" Jean Knight
Recorded at Malaco Studio, 1970
A song written and recorded by Jean Caliste; who was born in New Orleans, began singing after high school, and changed her surname to Knight, because she felt it was too hard to pronounce. "Mr. Big Stuff" was the first single from her debut album of the same name, and became an instant hit, certified double platinum, reaching #2 on the Billboard Hot 100 and was the #1 Soul Single of the Year. In 1972, Knight was nominated for a Grammy in Best Female R&B Vocal Performance. It has been covered and sampled many times by artists such as: TLC, Queen Latifah, the Beastie Boys, Eazy-E, John Legend, Girl Talk, and Heavy D. Although the song was a hugely popular single for STAX, it was the only album that they released for Knight under the label. Jean was honored in the Louisiana Music Hall of Fame in 2007, and continues to perform and tour to this day at 79 years old.