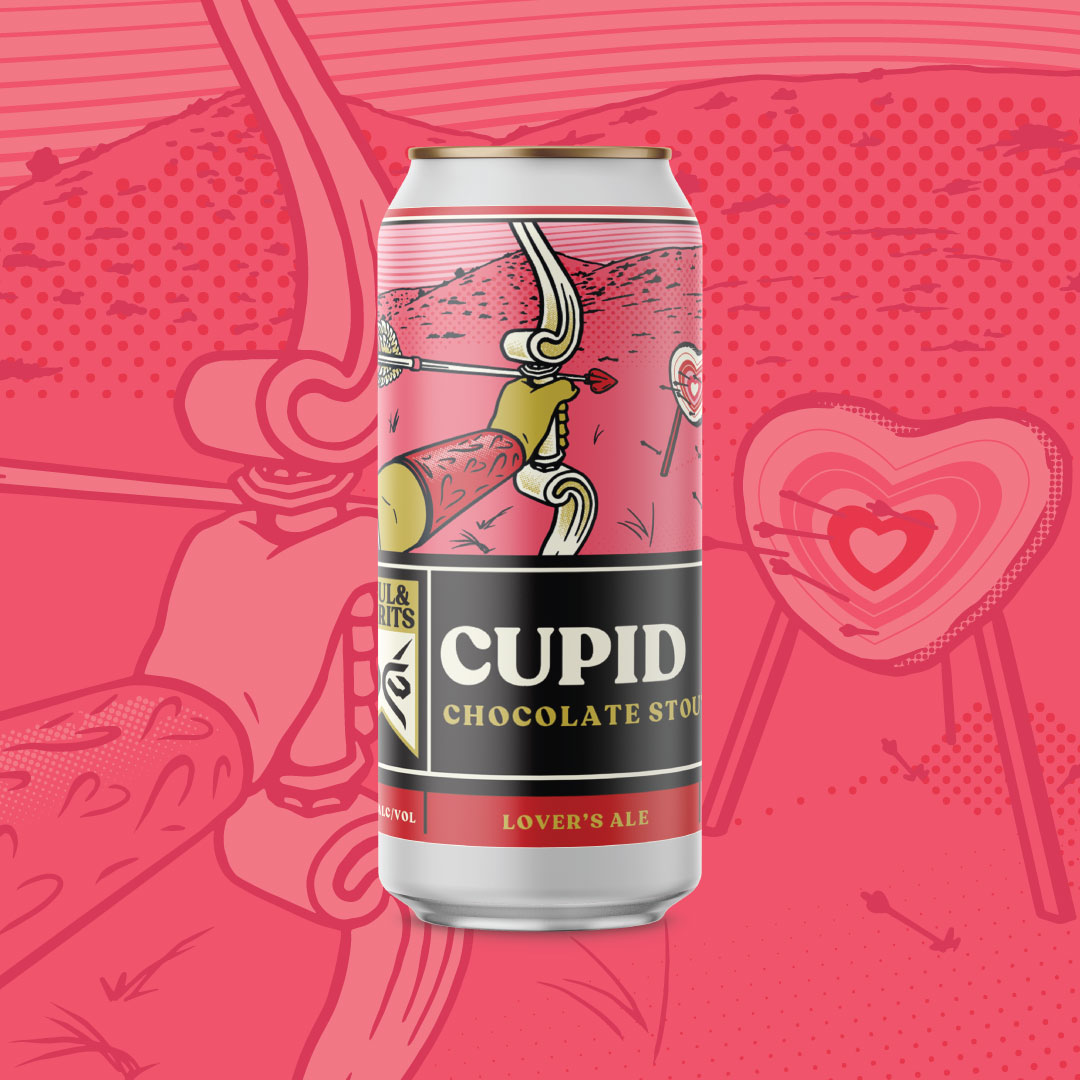 Cupid
Chocolate Stout
|
6.9% ABV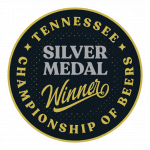 Inspired by "Cupid" Sam Cooke
Our Chocolate Stout can only be described as chocolate on chocolate on chocolate! A rich stout that can be shared or enjoyed alone.  We start Cupid with a stout base using roasted chocolate malts, this gives our first introduction of chocolate flavor, while also giving some balance to the sweetness. Adding cocoa nibs layers the chocolate flavors even more; and then using oats for a silky mouthfeel. The addition of vanilla and lactose enhances more chocolate characteristics and sweetens it up. A tripled chocolate stout for a treat anytime, but made even sweeter when shared with whomever you deem worthy. After a few sips of Cupid, you will be asking for that arrow to go straight into your lover's heart!
Food Pairings: Oak-Fired Filet • Boursin Cheese • Dessert
---
"CUPID" Sam Cooke
Recorded at RCA Studio, 1961
Written by Sam Cooke, originally for another artist per his producers request, but after they heard her sing it, they kept it for Cooke to perform himself. A music critic described the song as the "perfect pop song" because it combines Latin, R&B, Jazz and mainstream pop elements together seamlessly. The song would be another Billboard 100 and Hot R&B charting hit for Cooke and was included in Rolling Stone 500 Greatest Songs Of All Time. It would also be covered and performed by another soul legend, Otis Redding. Standing the test of time and covered by artists many years later for new generations, including Amy Winehouse and Boyz II Men. Cooke was born in Clarksdale, Mississippi, and is referred to as the "King of Soul," he is still regarded as one of the most influential soul singers of all time.  A perfect song to pair with our Chocolate Stout!