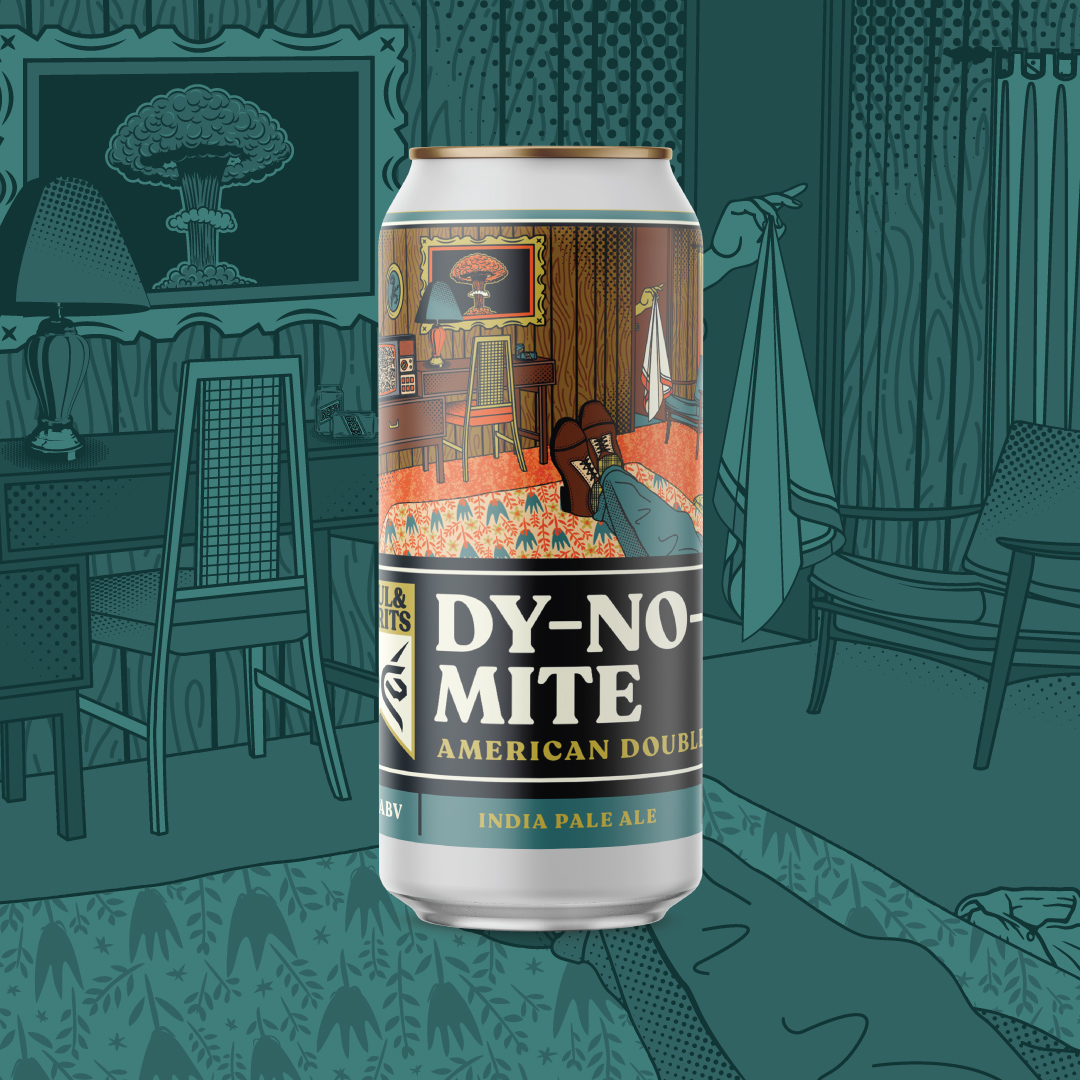 Dy-No-Mite
Inspired by "Dy-No-Mite" The Green Brothers
Our double IPA, Dy-No-Mite, is an explosion of hoppy goodness! As soon as you bring this glass to your nose, you will be hit with a powerful dank aroma. A super, juicy ale with hints of mango, passion fruit, a mélange of citrus and tropical fruits that will tantalize your palette. All of these aromas and flavors are even more pronounced as this IPA comes in at 8.2% ABV. Dy-No-Mite Double IPA will make you feel alright and will make you want to come back again, but you better be quick, this ale won't last long.
Food Pairings: Pork Belly • Stracciatella • Fried Wontons
---
Inspired by "Dy-No-Mite" The Green Brothers
Recorded at Pioneer Recording Studio, 1975
This song, written by Mack Rice, "Mustang Sally" songwriter and Donald "Duck" Dunn, bass guitarist and member of Booker T. & the MGs; was only one of two singles released by the brother duo, formally from the groups the Violionaires and the Spiritual Wonders.  The single would be released on Truth Records, a division of STAX records, as this was during the time of STAX's downfall. Bobby and Al, went on to other careers, as their other recordings fell through with the crumbling of the label, but they did record with Bobby Manuel again in 2009. "Dy-No-Mite" was re-released on the Complete STAX/VOLT soul singles compilation Volume 3 CD.