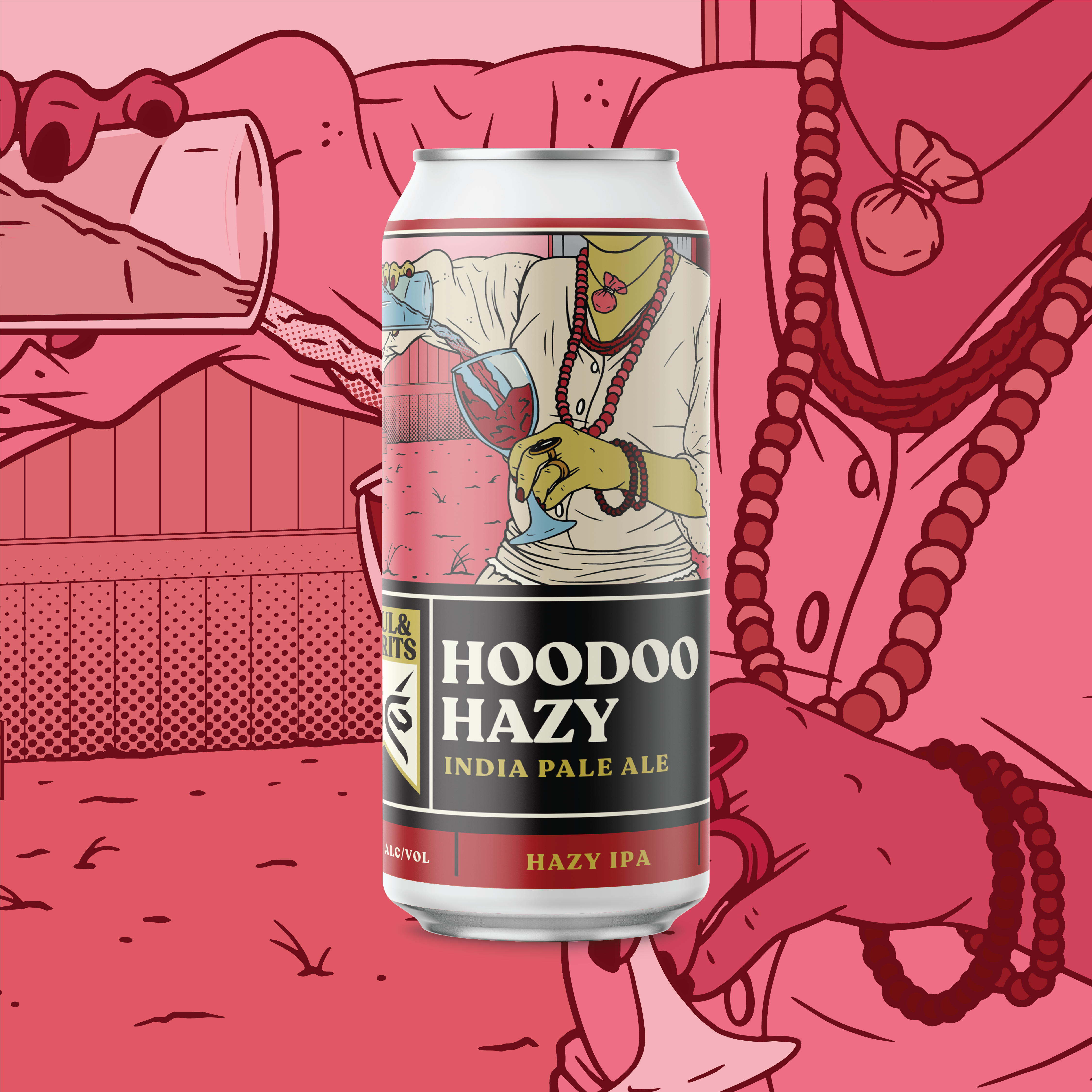 Hoodoo Hazy
Inspired by "Hoodoo Lady" Memphis Minnie
Our Hazy India Pale Ale is a bright, juicy ale that is beautifully balanced between bitterness and sweetness of the malt. We use an exorbitant amount of hops leaving you with that beautiful haze. The hop blend created for this beer gives bursting flavors of ripe mango, juicy citrus and tropical notes. You may also find hints of oozing sticky pine, and fresh brewed black tea. True to style, this flavorful ale has a soft, balanced bitterness. A unique ale that will have you wondering where you been all this time, but this Hoodoo Hazy will treat you right.
Food Pairings: Tri-Tip BBQ • Baked Brie • Marionberry Cobbler
---
"HOODOO LADY" Memphis Minnie
Recorded in Chicago, 1936
Born Lizzie Douglas in 1897 in Tunica County, Mississippi; music began early for her at the age of 10 when she started playing banjo and guitar by age 11. She ran away from home at 13 and began playing and making a living on Beale Street. From 1916-20, she toured with the Ringling Brothers Circus. After returning back to Beale she met her husband, fellow musician Joe McCoy; they were discovered while playing on the sidewalk and sent to New York by a Columbia talent scout and it was during this time they were given the names Memphis Minnie and Kansas Joe. "HOODOO LADY" is a song that expresses fear of the woman who performs hoodoo, as she seeks her for magical help she also wants to avoid whatever curse the hoodoo lady might lay on her, it was released as a single in 1936, and then released on compilation albums. Often described as the "most popular female country blues singer of all time" she recorded and performed for three decades, wrote and recorded 200 songs, was one of the artists who had renewed interest during the blues folk revival of the 1960s. Many female blues singer songwriters would credit Memphis Minnie as their influence such as Big Mama Thornton and Bonnie Raitt. She was inducted into the Blues Foundation Hall of Fame in 1980.