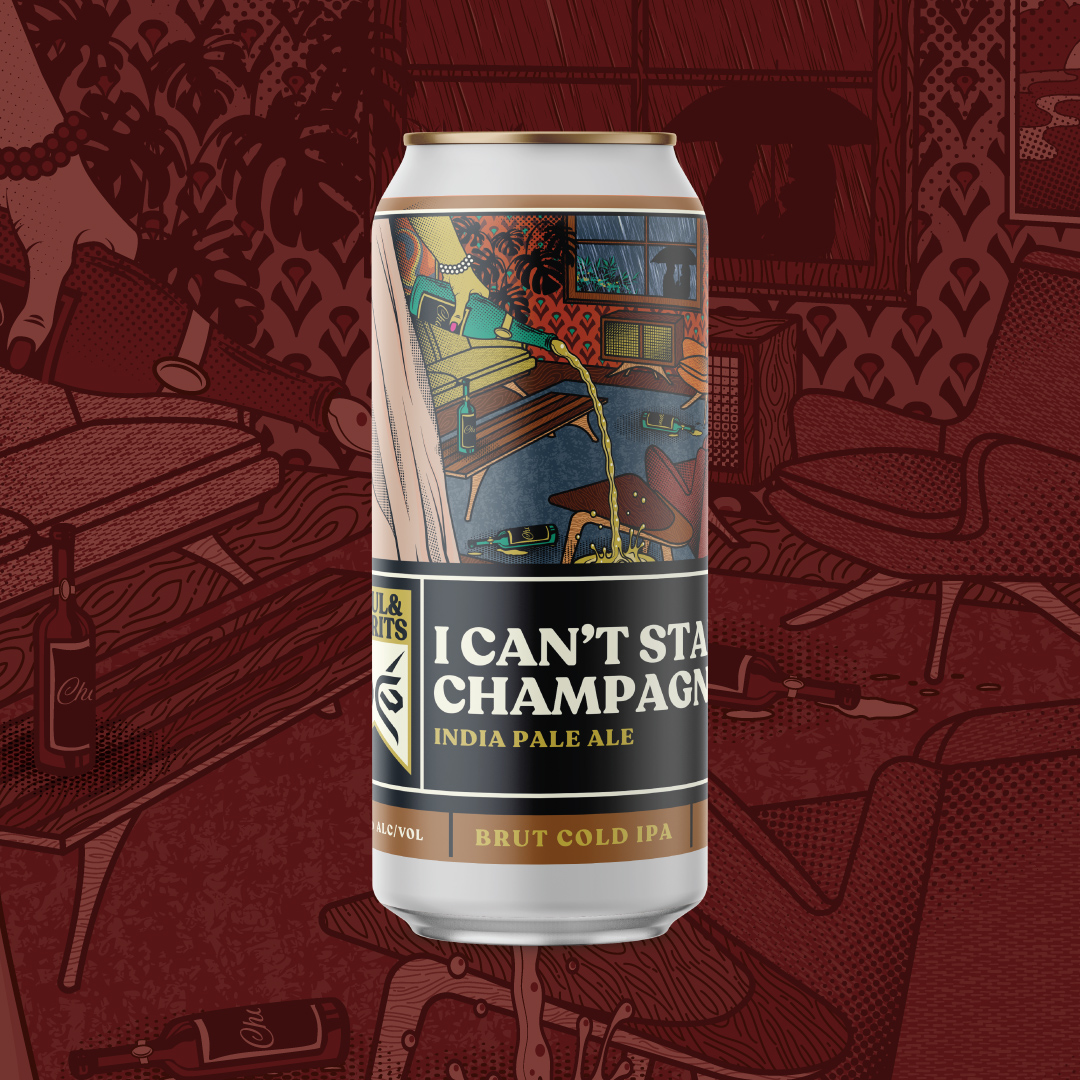 I Can't Stand Champagne
I Can't Stand Champagne is a Cold IPA brewed to resemble a Brut IPA, super dry and refreshing. A Cold IPA is fermented using a lager yeast instead of an ale yeast, so you get a super clean and bright beer. It is also conditioned or lagered, for an extended amount of time, which is not typical for an IPA. Aromas of lemon grass and mint green tea entice the senses along with flavors of mild citrus and soft stone fruit. Subtle white grape notes present themselves like a crisp, sparkling Riesling. A fruity, dry and highly drinkable beer, this will be your go to party drink, resembling champagne, without being too frilly or fussy. You won't be haunted over a little rain, but bringing back sweet memories.
Food Pairings: Caviar • Triple Crème Cheese • Foie Gras
---
Inspired by "I Can't Stand The Rain" Ann Peebles
Recorded at Royal Studios, 1973
Originally recorded and written by Ann Peebles along with her husband, Don Bryant, and Bernard Miller. It would become her biggest hit, reaching number 6 on the R&B chart. The song was written as a direct opposite of other songs celebrating bad weather as a reaction to Peebles stating "I can't stand the rain" as they were trying to get to a concert one night. Instead Bryant plucked the phrase and wrote a whole song from it and they never made it to the concert. As one of John Lennon's favorite songs, he said "it was the best song ever." The song was covered by Tina Turner and sampled by Missy Elliot for her solo debut single, "The Rain." Peebles' original version is ranked #197 on Rolling Stone's 500 Greatest Songs of All Time. Peebles was inducted into the Memphis Music Hall of Fame in 2014. She continued to write songs for herself and others including Albert King, and countless others have covered her songs. She continued performing and recording up until she suffered a stroke in 2012.