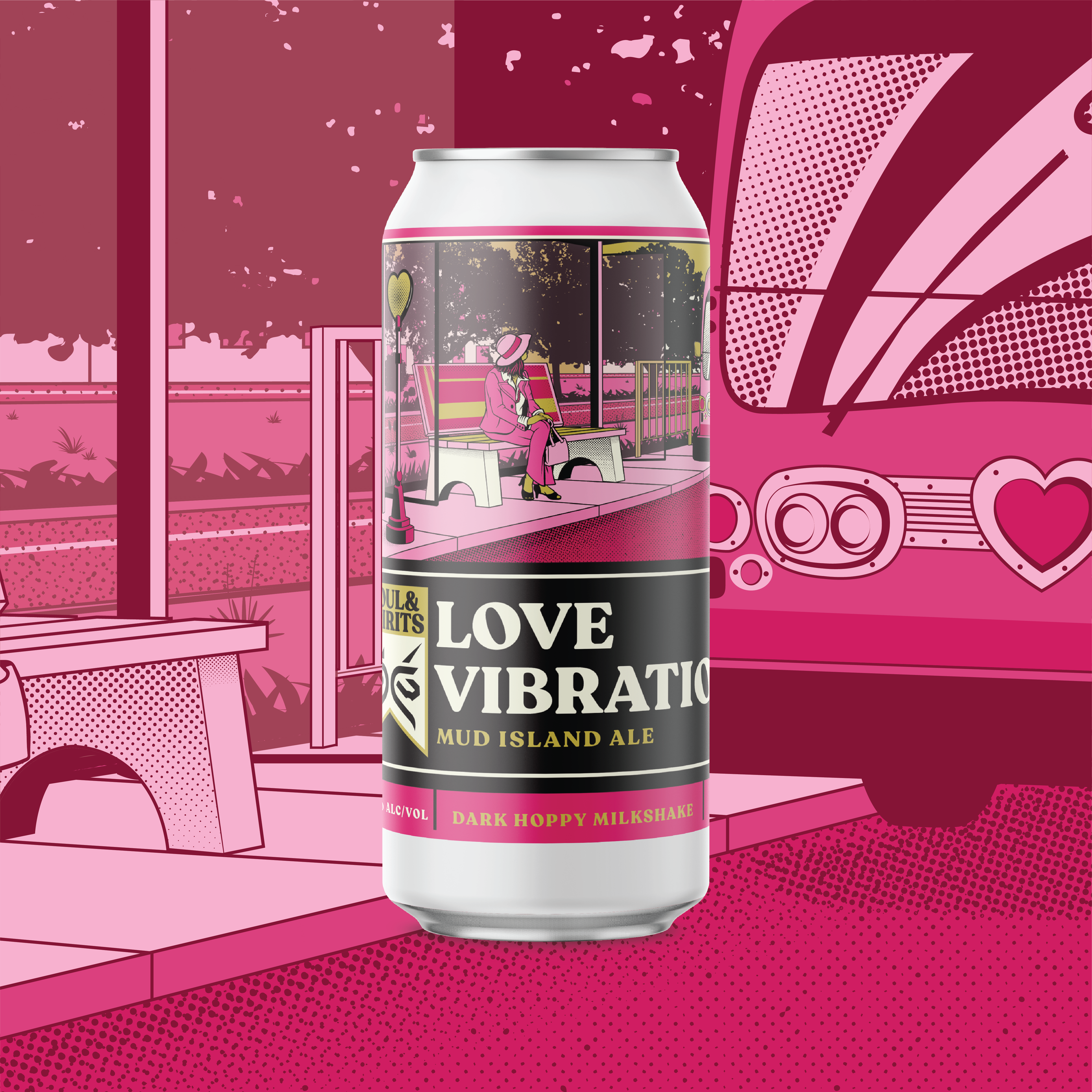 Love Vibration
Milkshake Mud Island Ale
|
5.8% ABV
Inspired by "Love Vibration" Ann Peebles
A Milkshake IPA is a sub category of the New England IPA made with lactose to create a creamy beverage, reminiscent of our favorite childhood indulgent treat! Love Vibration, a variation of our Mud Island Ale, is a dark version of a Milkshake IPA, using darker malts to create a sensual chocolate aroma, vanilla beans and the added lactose gives this ale flavors of cookies & cream ice cream. Our hop blend creates the flavors of chocolate covered strawberries and dark stone fruits which lingers on the palate. Stop playing cool, and don't let this love vibration pass you by.
Food Pairings: Black & Blue Salad • Merlot BellaVitano • Maple Bacon Donut
---
"A LOVE VIBRATION" Ann Peebles
Recorded at Royal Studios, 1973
Ann Peebles, born in St. Louis, began performing as a child with her family's gospel band, The Peebles Choir, during this time she opened for Mahalia Jackson and Sam Cooke. While visiting Memphis in the late 60s, she met the Hi Rhythm Section at Hi Records while singing at a club and Willie Mitchell quickly offered her a recording contract. She began writing with Don Bryant, whom she would marry in 1973. "A Love Vibration" was penned by the two of them along with Bernie Miller. It was released on her fourth studio album, I CAN'T STAND THE RAIN, her most well known album and contain her two most popular singles, the track by the same name and "I'm Gonna Tear Your Playhouse Down." Most of the album was written by her and Bryant and backed by Hi Records house band the Hi Rhythm Section and the Memphis Horns.  When Hi Records closed in 1979, she took a break from performing to spend more time with family and had a comeback in the 1990s; she continued to perform until 2012. In 2014, she was inducted into the Memphis Music Hall of Fame.