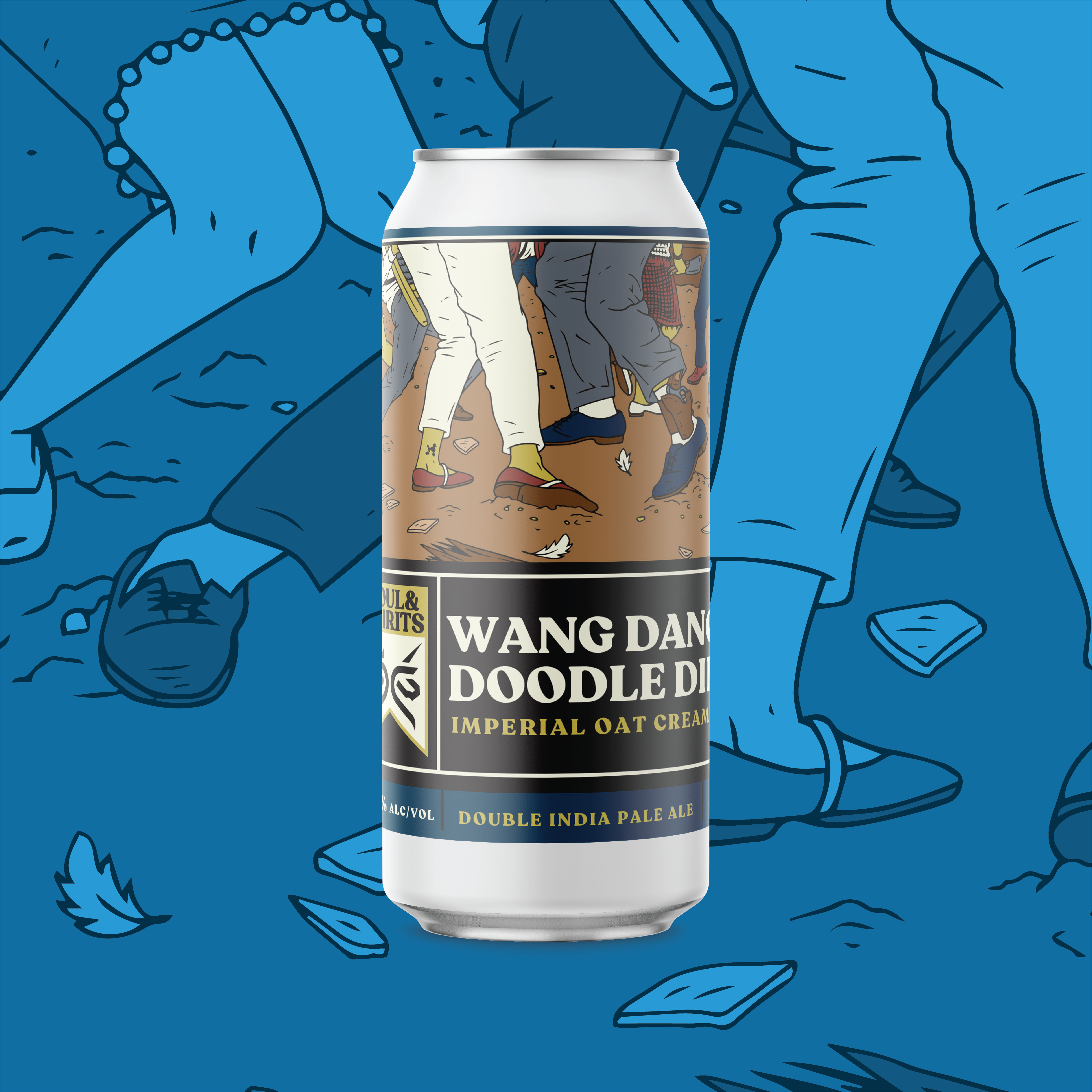 Wang Dang Doodle DIPA
Imperial Oat Cream IPA
|
9.01% ABV
Inspired by "Wang Dang Doodle" Koko Taylor
Our Imperial Oat Cream IPA is a style of beer that is a subcategory of the New England Style Hazy IPAs. We add an absurd amount of oats accompanied with lactose, to give this beer an extremely silky mouthfeel. Wang Dang Doodle DIPA is a Double IPA full of tropical character such as mango, dried apricots, pineapple and a touch of coconut from the mess of American hops we throw in. A hint of lime gummy candies and the sensation of a fresh mint also drive this flavorful and highly hopped Imperial IPA. Be careful with this ale, she might just make you want to pitch a wang dang doodle all night long!
Food Pairings: Burnt Ends • Smoked Bleu Cheese • Mango Sticky Rice
---
"WANG DANG DOODLE" Koko Taylor
Recorded at Checker Records, 1965
First recorded in 1954, 'Wang Dang Doodle' is a party song in an urban style with its massive, rolling, exciting beat. In his autobiography, Dixon explained that the phrase 'wang dang doodle' meant a good time, especially if the guy came in from the South. A 'wang dang' meant having a ball and a lot of dancing, they called it a rocking style so that's what it meant to 'wang dang doodle.' Dixon claimed that he wrote 'Wang Dang Doodle' when he first heard Howlin' Wolf in 1951 or 1952, but that it was 'too far in advance' for him and he saved it for later. Shortly after joining Chess Records in the Summer of 1964, Koko Taylor immediately won over Willie Dixon with her sound, and in December of 1965 he convinced her to perform Wang Dang Doodle for Checker Records, a subsidiary of Chess Records. Taylor's rendition was released in 1966 and quickly achieved critical and popular acclaim. This particular version would rise as high as #4 on Billboard magazine's Rhythm and Blues Charts, and #58 on the magazine's Hot 100 Pop Charts. Koko Taylor breathed new life into Wang Dang Doodle, and because of that, her version of the song was inducted into the Blues Foundation Hall of Fame in 1995.