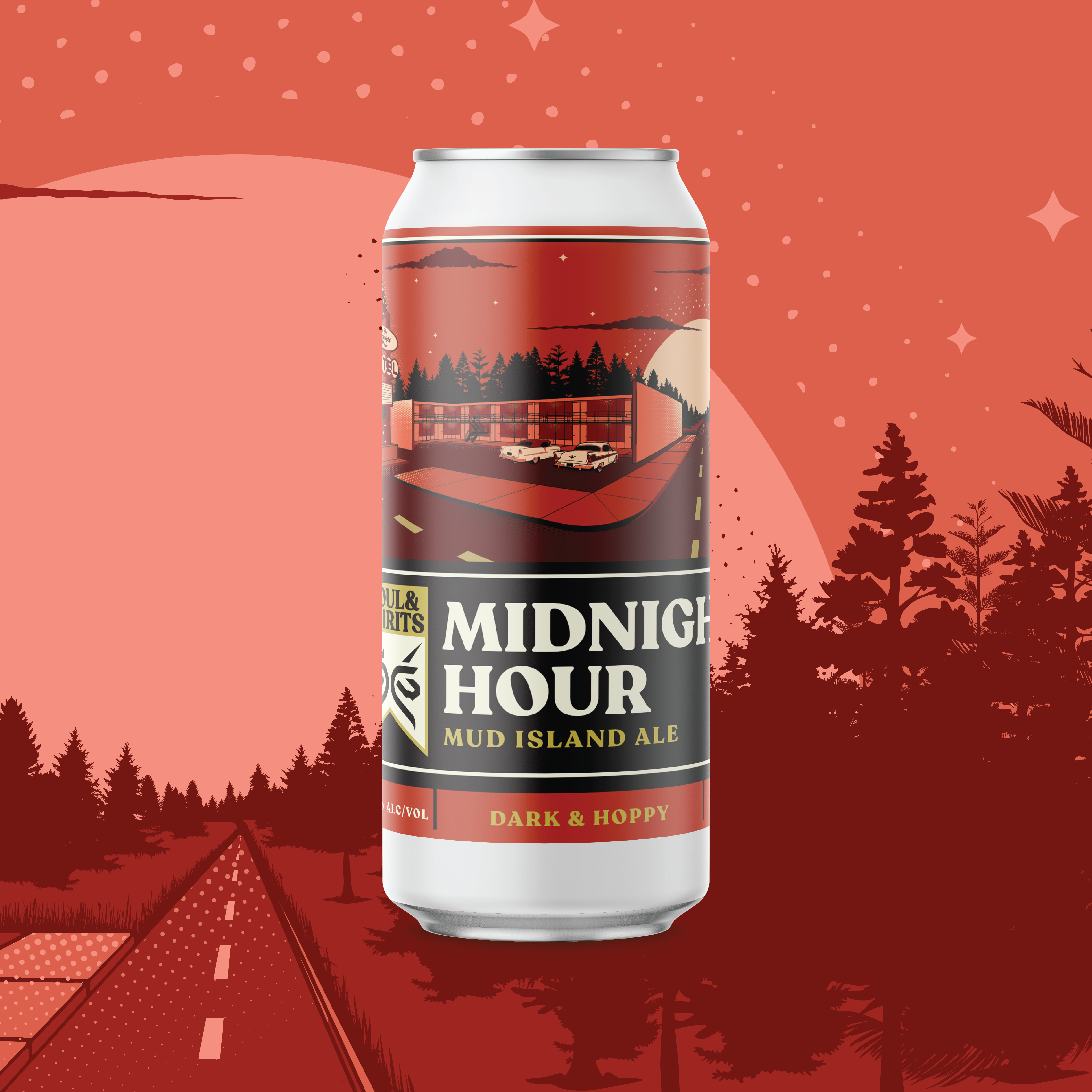 Midnight Hour
Mud Island Ale
|
6.3% ABV
Inspired by "In The Midnight Hour" Wilson Pickett
Our Mud Island Ale is a brand new style created by our Master Brewer! This beer was created to be a true Memphis original, and pay homage to the mighty Mississippi River that borders our great city. Where the Wolf River meets the Mississippi a small peninsula was created called Mud Island. Here you will find a museum, parks, amphitheater, and one of the best places to watch the famous Delta sunsets. A dark, hazy IPA inspired ale, that brings forth flavors of rich baker's chocolate and ripe red berries. The aroma has hints of dank tobacco and floral perfume. Midnight Hour is a magical integration of bitterness from the hops and richness from dark roasted malts. You don't have to wait until the midnight hour to enjoy this one, but if you wait till the stars come out, you might find your love for this one will begin to shine!
Food Pairings: BBQ Chicken • Sharp Yellow Cheddar • Goo Goo Cluster
---
"IN THE MIDNIGHT HOUR" Wilson Pickett
Recorded at Stax Studios, 1965
While still signed to Atlantic Records, Pickett was sent to Memphis to record his next single at Stax Records (which had a distribution deal with Atlantic) using their house band. These sessions produced "In The Midnight Hour," which became Pickett's breakout hit. Steve Cropper and Pickett initially wrote this title track at the Lorraine Motel, located near the Stax studios in Memphis. When Pickett and Booker T. and the MG's first tried to record the song, nobody liked the result, then Jerry Wexler had the idea to change the rhythm so that the teenagers could dance The Jerk, which was a big dance craze at the time. To do this, Wexler had the rhythm section stress the "two" beat, which simulated the dance. Wexler also demonstrated the dance, which the band found amusing. Pickett went on to become a soul music legend and was inducted into the Rock and Roll Hall of Fame in 1991.