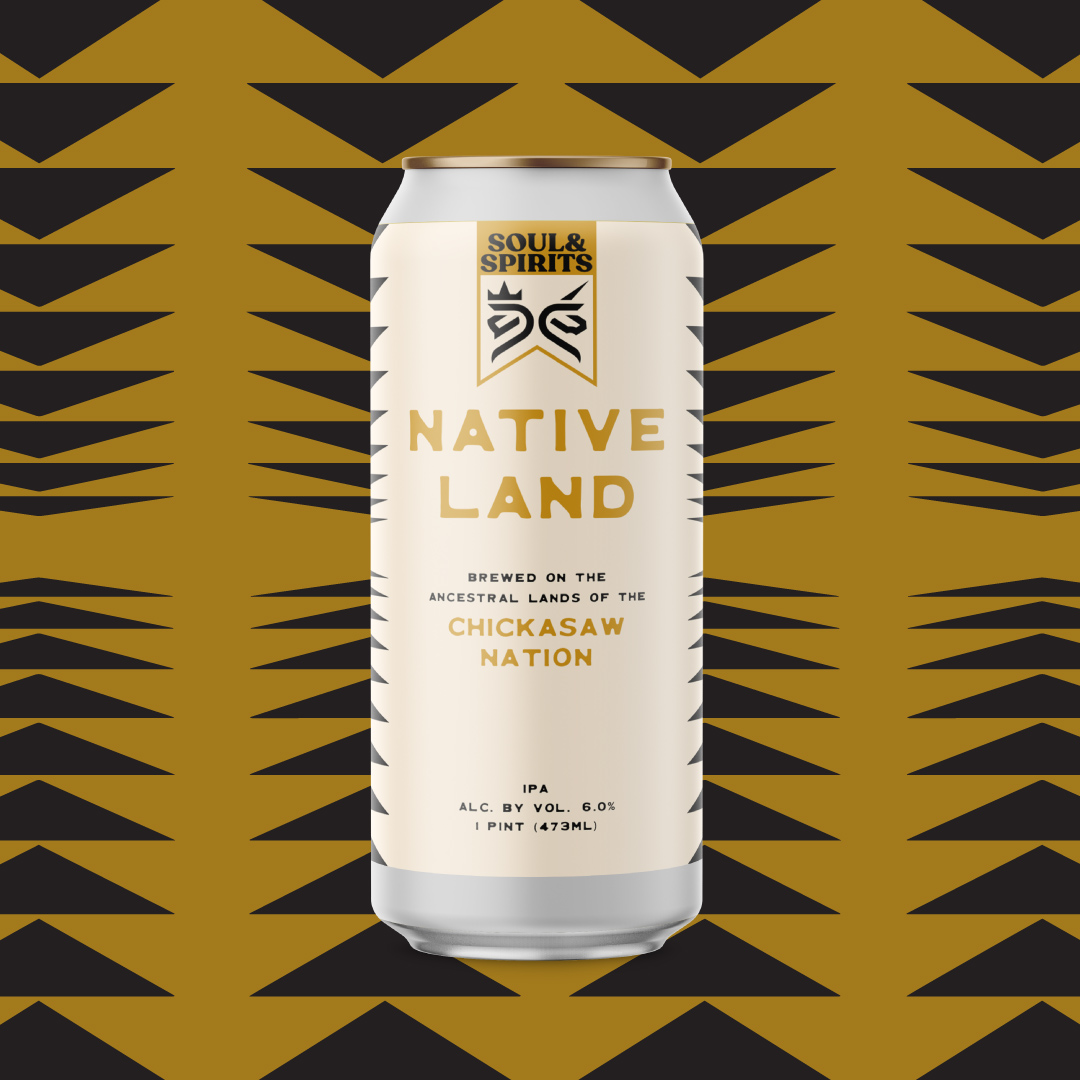 Native Land IPA
India Pale Ale
|
6.0% ABV
Brewed on the Ancestral Lands of the Chickasaw Nation
The Native Land campaigned was announced on Indigenous Peoples' Day 2021 by Bow & Arrow Brewing; as the first Native Woman owned brewery they wanted  to make an impact and leverage their platform, craft beer, to make a difference. The objective is to acknowledge the facts of on whose ancestral land breweries brew on and to generate resources to support Native organizations. Soul & Spirits will be donating part of our proceeds to First Nations Development Institute for their Stewarding Native Lands initiative. The goal of the Stewarding Native Lands program is to provide financial and technical assistance to support Native ecological stewardship and improve Native control of and access to ancestral lands and resources to ensure the sustainable, economic, spiritual and cultural well-being of Native communities.
Here at Soul & Spirits, we acknowledge the fact that all beer is brewed on Native Land, and here in Memphis, we are brewing on the Ancestral Lands of the Chickasaw Nation.
Native Land IPA recipe was developed by Bow & Arrow for a beer collaboration with other breweries across North America. This India Pale Ale has an extremely soft body, and malt sweetness. It is accompanied by a hop blend that has aromas and flavors of guava, peach gummies and fruit stripe bubblegum. A beautifully, drinkable ale that is brewed for a great cause.