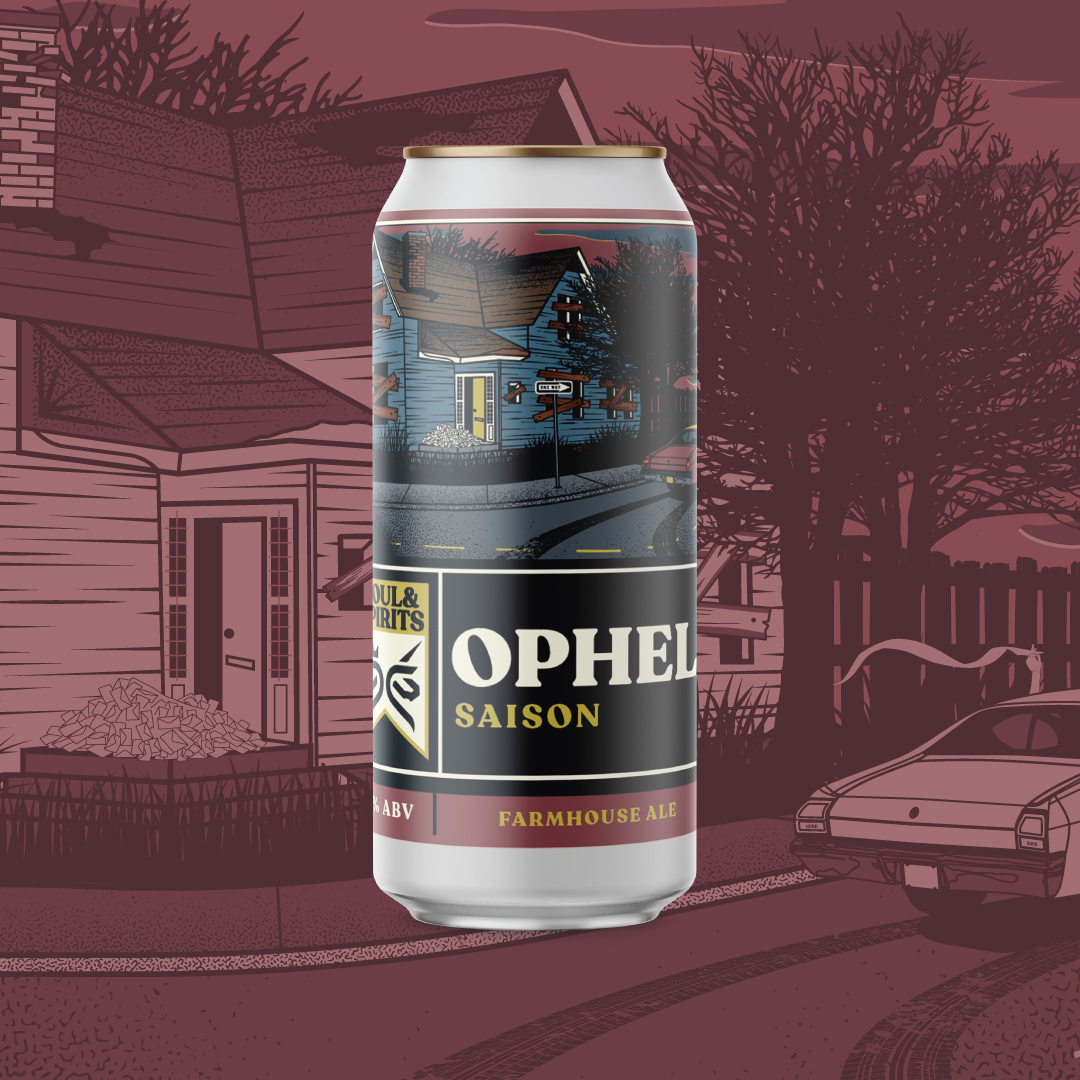 Ophelia
Inspired by "Ophelia" The Band
Our Saison is a nod to the rustic ales of Belgium; these beers were made to quench the thirst of the workers who grew that grain and were made to be light and refreshing. Beers were originally produced on Belgian farms as a labor converted into sustenance.  Most were all wild fermented and added various ingredients found on the farm, such as herbs, wheat, rye, oats or honey. The first thing you notice when Ophelia is presented to you is the airy, snowy head that is iconic to the style. A hint of biscuit from the malts blend nicely with the peppery spice from the rye and hops. We use small batch Carolina Rye and Cumberland Corn added to our house TN Pilsner malt to bring in that farm to table feel you get from a Saison. As you continue to drink this bright and refreshing ale, characteristics such as orange or tangerines and even a hint of bubblegum lingers on the palate. This ale drinks very effervescent and has a dry, snappy finish. A beer that can be paired with any food or simply enjoyed on its own; once you try it, you will be left pondering why all the best things disappear, because it is only available for a short time.
Food Pairings: Crawfish Boil • Raclette Cheese • Lemon Meringue Pie
---
"OPHELIA" The Band
Recorded at Shangri-La Studio, 1975
Written by Robbie Robertson, and first recorded and released on The Band's sixth studio album, NORTHERN LIGHTS-SOUTHERN CROSS, was the only single from the album to chart on the Billboard 100; and has Levon Helm singing lead vocals. Music historians argue whether the song's name comes from  Shakespeare's Hamlet, but according to a biographer for the band, the name actually came from Minnie Pearl's real name, Sarah Ophelia. Robertson has talked about the storytelling in this song being ancient and modern. Other music historians call it one of the best found-and-lost woman songs, as well as a funky shuffle that is a great feat of experimentation for the band. It was included in many compilation albums and most famously on their farewell album, THE LAST WALTZ. Ophelia has been covered by many bandstand artists, such as: My Morning Jacket, Vince Gill and Widespread Panic.