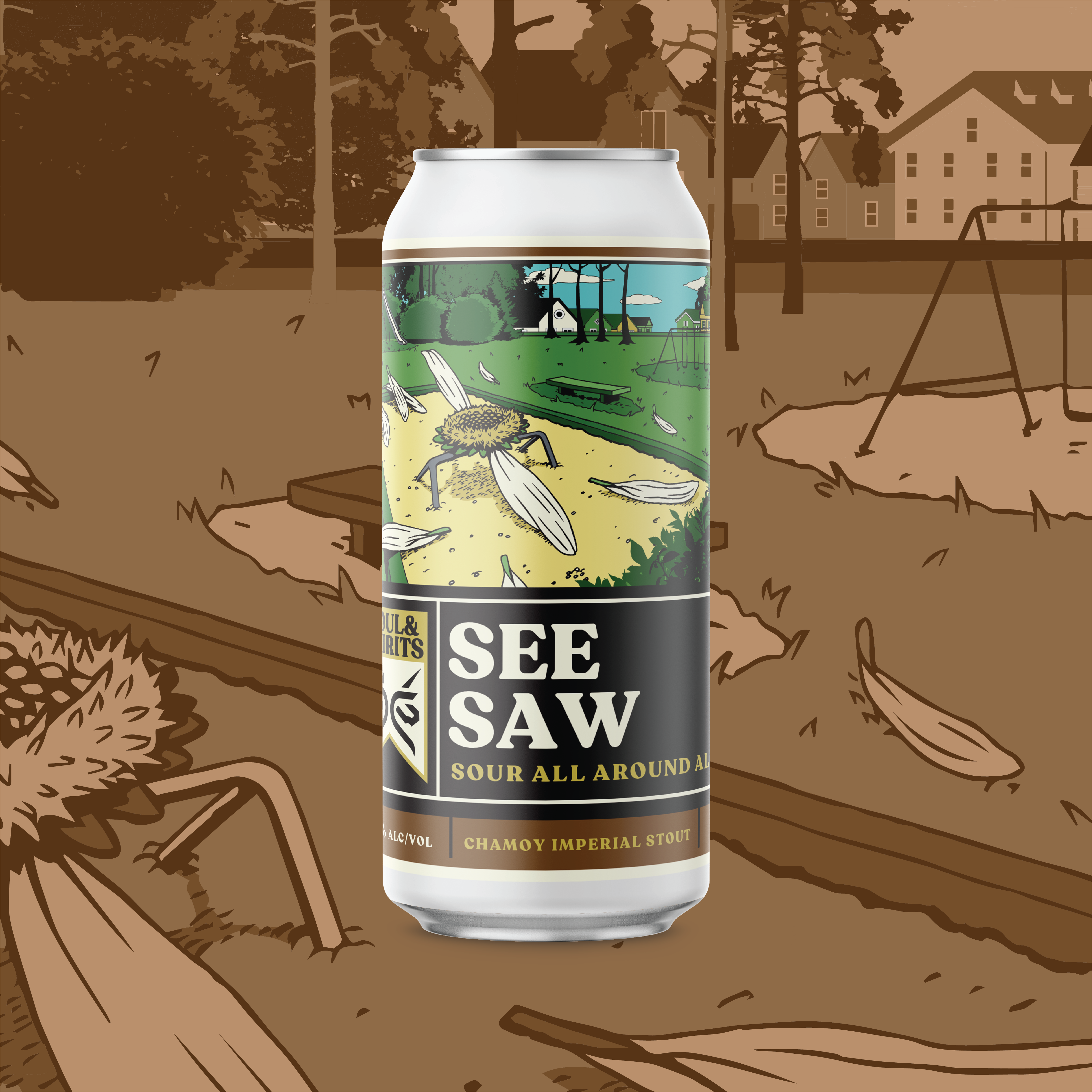 See Saw
Sour Chamoy Imperial Stout
|
8.4% ABV
Inspired by "See Saw" Aretha Franklin
Our Imperial Stout is inspired by a Mexican condiment called Chamoy, that can either be a paste, powder or liquid made from pickled fruits. It is salty, sweet, sour and spicy! This is why this stout is called an All Around Ale, it hits every one of your taste buds! See Saw is brewed and fermented with the ingredients used to make traditional chamoy – apricots, limes, salt and ancho chilies. We then combined all of those ingredients with dark roasted malts to give hints of salted dark chocolate. The overall taste of this beer is like having chamoy on sliced grilled mango. A truly unique flavor combination that definitely makes you come back for another sip! This ale is also higher in alcohol to really enhance all of these flavors, so you are in for a real treat – going up, down and all around like a see-saw.
Food Pairings: Chicken Mole • Manchego • Cinnamon Rolls
---
"SEE SAW" Aretha Franklin
Recorded at Atlantic Studios, 1968
Written by Don Covay and Steve Cropper in Memphis and recorded at Stax Studios, it was originally released by Covay in 1965, and appeared on the album by the same name in 1966. Aretha recorded her version of the song for her thirteenth studio album, ARETHA NOW, it was never released as an official single from the album, but it is still widely circulated on soul radio. The album did achieve gold certification. Don Covay was an acclaimed songwriter; he wrote big hits for Chubby Checker, Etta James, Otis Redding, Solomon Burke, Gladys Knight & the Pips, Little Richard  and Wilson Pickett, just to name a few. "SEE SAW" describes a relationship between a woman and a man where the woman leaves the man feeling up one minute and down the next driving him crazy. We chose this to mimic the feeling you will get while drinking this beer, with the flavors of sweet, sour and salty, going up, down and all around, like a see saw!