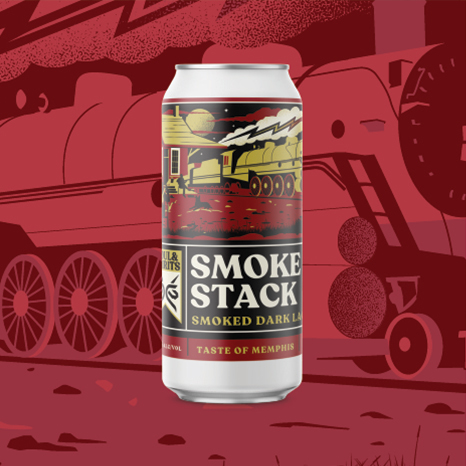 Smoke Stack
Smoked Dark Lager
|
5.7% ABV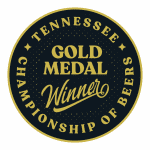 Inspired by "Smokestack Lightnin'" Howlin' Wolf
Our Smoked Dark Lager is brewed to be the Taste of Memphis in a glass! Smoke Stack's unique aroma and flavor comes from the malt used in the brewing process. We feature Tennessee grown barley and have that malt smoked over a blend of hardwoods, just like your favorite pit masters. As you near the end of your glass, the smokiness will dull and mellow, honeyed stone fruit and caramel flavors will start to shine through. Our lager finishes dry-think freshly baked southern biscuits. Do your taste buds a favor and try this beer today and you might just transport yourself to the backyard BBQ without the work and clean up!
Food Pairings: Memphis BBQ • Smoked Aged Gouda • Buttermilk Pie
---
"SMOKE STACK LIGHTNING" Howlin' Wolf
Recorded at Chess Records, 1956
"Smoke Stack Lightning" is the perfect distillation of what made Howlin' Wolf such a powerfully unique artist. Built on a driving, hypnotic, one-chord vamp that subtly accelerates like a steam locomotive, Howlin' Wolf sings an intense field holler vocal, interspersed with falsetto howls and blasts of raw country blues harmonica. Lyrically the song is a collection of short, clipped verses around the general themes of romantic betrayal and the need to catch a train and leave his mistreatment behind. Undoubtedly reminding him of his own mistreatment as a child and his flight to a better life. A giant of a man who stood over six feet tall and weighed nearly three hundred pounds, Wolf was an amazingly physical performer who would prowl the stage like a caged beast, or crawl about on his hands and knees, or roll on his back like a man overcome with some paroxysm of emotion, all the while howling and moaning his blues as if his life depended on it. Howlin' Wolf did not just sing the blues; he embodied them. He was a howling wolf!