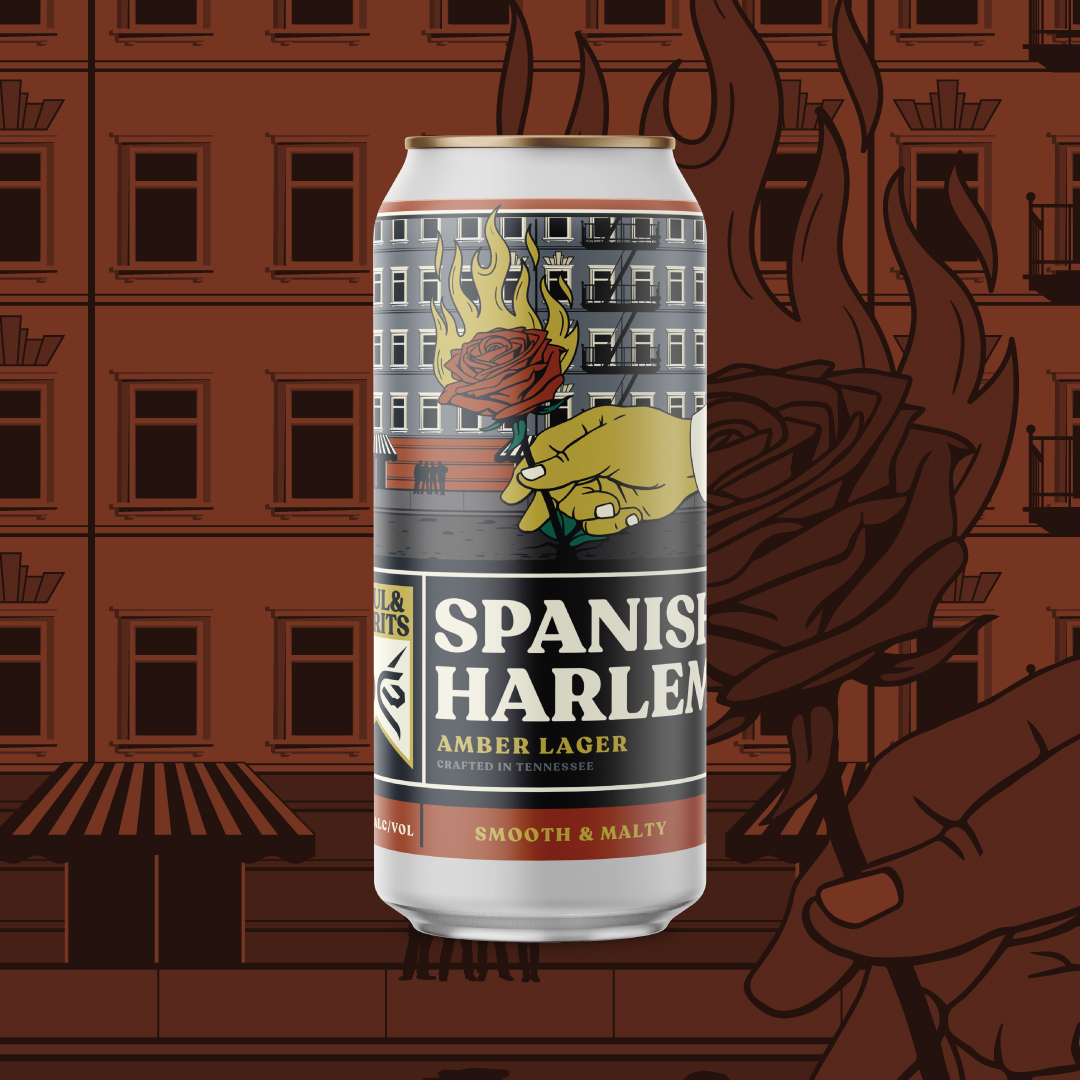 Spanish Harlem
Mexican Style Lager
|
5.4% ABV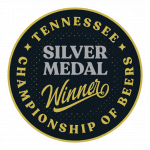 Inspired by "Spanish Harlem" Aretha Franklin
Our Amber Lager features Tennessee grown barley and corn brewed like a traditional darker Mexican Style Lager in a nod to our Mexican neighbors, who originally added maize to their brews. Using the corn drys out this beer for a crisp finish. A rich toasted malt brings smooth caramel to the palate. A bouquet of delicate spices, floral aromas and a hint of lime zest from the hops makes this a food friendly beer. A beautiful copper hued lager, Spanish Harlem drinks clean and refreshing!  Fun Fact: Austrian immigrants migrated to the Americas in the 1800s and brought with them their brewing traditions; the Vienna Lager was one of these styles that has actually died off in Austria, but has been kept alive throughout Mexico and passionate craft brewers here in the states. Salud!
Food Pairings: Memphis Hot Tamales • Memphis' Infamous Original Cheese Dip • Beans & Greens
---
"SPANISH HARLEM" Aretha Franklin
Recorded at Atlantic Recording Studios, 1971
Originally recorded for Aretha's album YOUNG, GIFTED & BLACK, it was instead released as a single and added to her 1971 ARETHA'S GREATEST HITS album. First released by Ben E. King in 1960, Aretha's version went to #1 on the Soul chart for three weeks, #2 on the pop chart for two weeks and she received a gold single for one million in sales. Franklin changed the lyrics slightly to modernize it for the civil rights era from a "red rose in Spanish Harlem" to "a rose in Black and Spanish Harlem." The song was also recorded with star- studded guest musicians Dr. John on keyboard, Bernard Perdie on drums, Chuck Rainey on bass, Donny Hathaway, Cornell Dupree, and her sisters Carolyn and Erma as background singers. The song was included in the Rolling Stones 500 Greatest Songs of All Time.