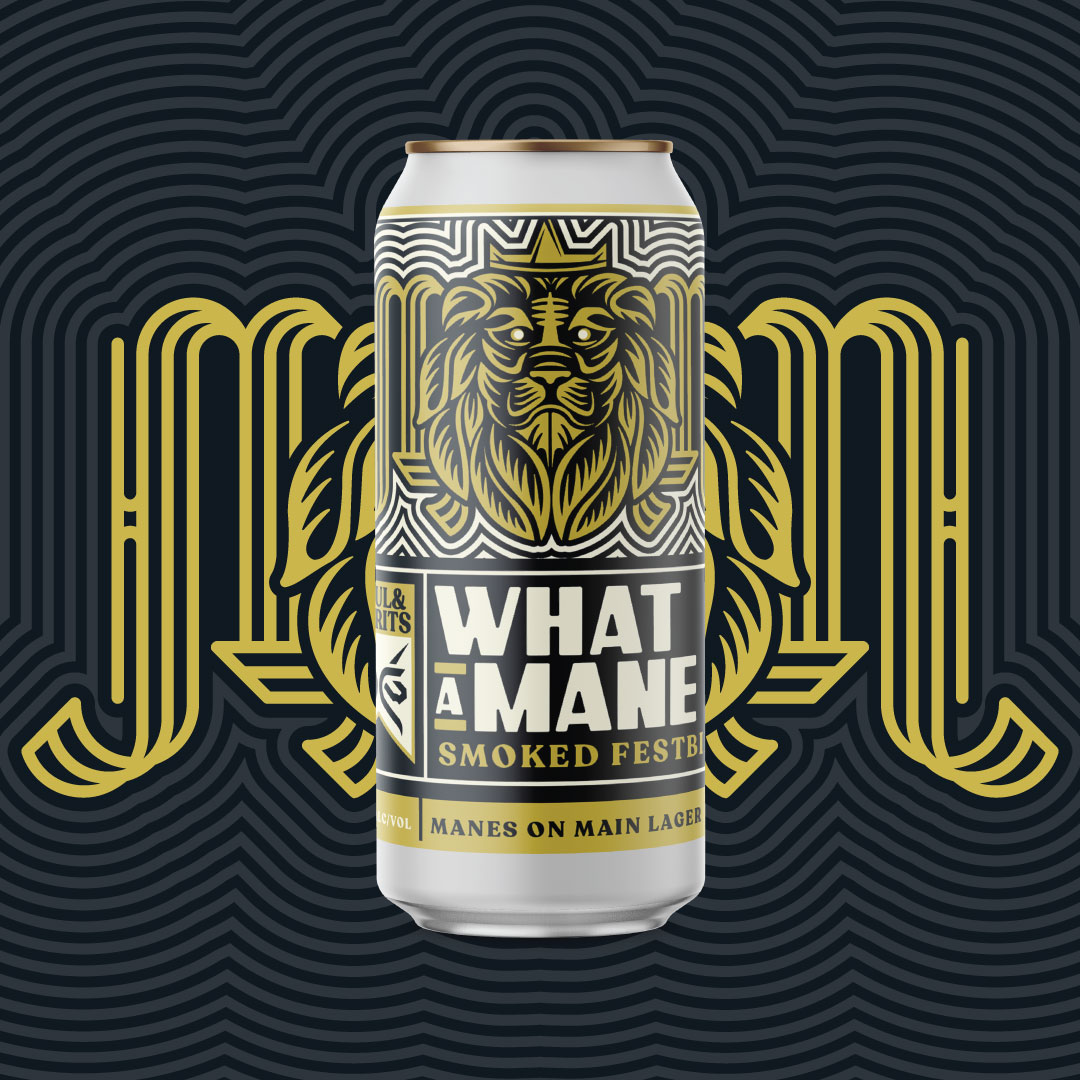 What A Mane
Inspired by "What A Man" Linda Lyndell
Each year to kick off Spring, our Manes on Main festival will feature a fresh Festbier with our speciality house kick, smoke. Our lightly, smoked Festbier will be served in our specially designed and limited glassware that will be available only on the day of the festival! Festbiers are now traditionally what is served during Oktoberfest or Frühlingsfest, Frühling means Spring in German. What A Mane, is considered a Helles Bock, which is really just a stronger Helles, at 5.7% ABV, you can see it is considerably higher than our classic, Bring It Home Helles at 4.9%. Since this lager beer is higher in alcohol, it elevates more malty flavors like crispy waffles and the added smoked malt gives a nice smokey, spicy layer of flavor. Aromas of fresh flowers entice you every time you come in for a sip, but is it still light and refreshingly crisp and balanced. This beer will have you singing what a mane, what a mane, what a mighty good mane before no time!
Food Pairings: Memphis Wings • Cheese Straws • Donuts
---
"What A Man" Linda Lyndell
Recorded at Stax Records, 1968
Written by Dave Crawford and originally recorded for Stax Records by Linda Lyndell in 1968, the song would become a commercial success when sampled and reinterpreted in 1993, as "Whatta Man" by R&B trio Salt-N-Pepa. Lyndell was best known for her supporting act to James Brown and Ike & Tina Turner in the early 60s. She was brought to Stax through Otis Redding; a white singer that withdrew from the music business for over 25 years, after receiving threats from white supremacists groups in the 1960s. She had a career resurgence in the 90s and would perform "What A Man" live for the first time at the grand opening of the Stax Museum in Memphis in 2003, she continues to perform in her home state of Florida.